We're an odd brunch of creative misfits, huddling together for warmth in a cold, indifferent would that thinks it's weird to actually love things like Influencer, Marketing, Social Media Marketing, Viral Media Marketing, and stuff like that.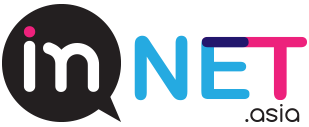 inNET.asia is the fastest growing, one-of-a-kind, leading-age on Influencer Marketing in Asia. With our genre-segmented cataloging system, connecting the right brand to the right influencer has never appeared so elementary.
Purpose-built to safeguard and serve the best interest of Influencer throughout Asia, AAOI (Asian Association Of Influencers) is a supportive and passionate community with members throughout Asia who range from micro-influencers to influencer super-stars.

《ShangHai Business》is a 40-years-old established magazine and also the 1st Chinese Business Magazine in Malaysia. SBS Group has relaunched and transformed 《ShangHai Business》recently from an ordinary magazine to digital media and began the extraordinary turning point.